[vc_row][vc_column][vc_column_text]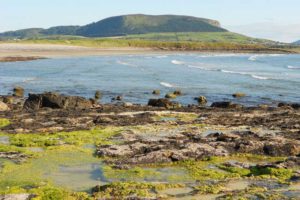 These are exciting times for Sligo and Northwest of Ireland, with adventure sports and wellness events bubbling up across the county it is no surprise that Sligo are now hosting there first county wide walking festival on Fri 27th, Sat 28th and Sun 29th of January 2017.
We are collaborating with the Riverside Hotel have put together an enticing package that is attractive for both visitors coming to Sligo for the first time and for locals looking for a new perspective of their home town, i.e. an elevated one. The Walking Festival aims bring visitors to Sligo and showcase the stunning natural beauty of the area.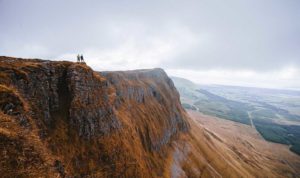 Northwest Adventure Tours is looking forward to meeting walkers old and new out on the hills.  "We have included a wide variety of walks so there is sure to be a walk to suit to your individual level of fitness". Walks are graded as either A, B or C depending on fitness level or just what you might feel up to on the weekend in question. A walks are for very experienced hikers involving greater distances and more hills. B walks are for experienced hill walkers or those with a standard of fitness and ability usually gained through regular exercise. C walks are for leisure or regular walkers, these are the easiest walks and require some basic fitness and the ability to walk for 2-3 hours on flat or easy rolling terrain.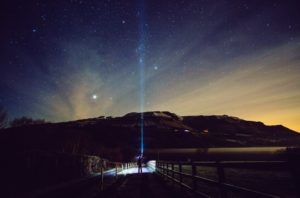 Bus transfers leave from the Riverside Hotel and are included as part of the package so leave your car at home and allow the adventurers to shuttle you around for the weekend. There is so much on in Sligo on the walking festival weekend with comedy and live music gigs. It's the perfect weekend to explore a hikers dream terrain then kick back and be entertained.
One quirky twist of the weekend is the Night Hike designed to launch the festival on Friday night. Venturing out at 6:30pm under a starlit sky, the guides bring you through a section of The Sligo Way providing torches to light your way through this ancient landscape. This does indeed seem to be the perfect chilled out yet exhilarating start to a weekend of entertaining adventure that Northwest Adventure Tours are well renowned for.
For more information on the hikes and to book visit: www.northwestadventuretours.ie/sligowalkingfestival
Or call the Riverside Hotel on: (071) 9194480[/vc_column_text][/vc_column][/vc_row][vc_row][vc_column][vc_single_image image="11600″ img_size="full"][/vc_column][/vc_row]