The Second Annual Sligo Walking Festival 
---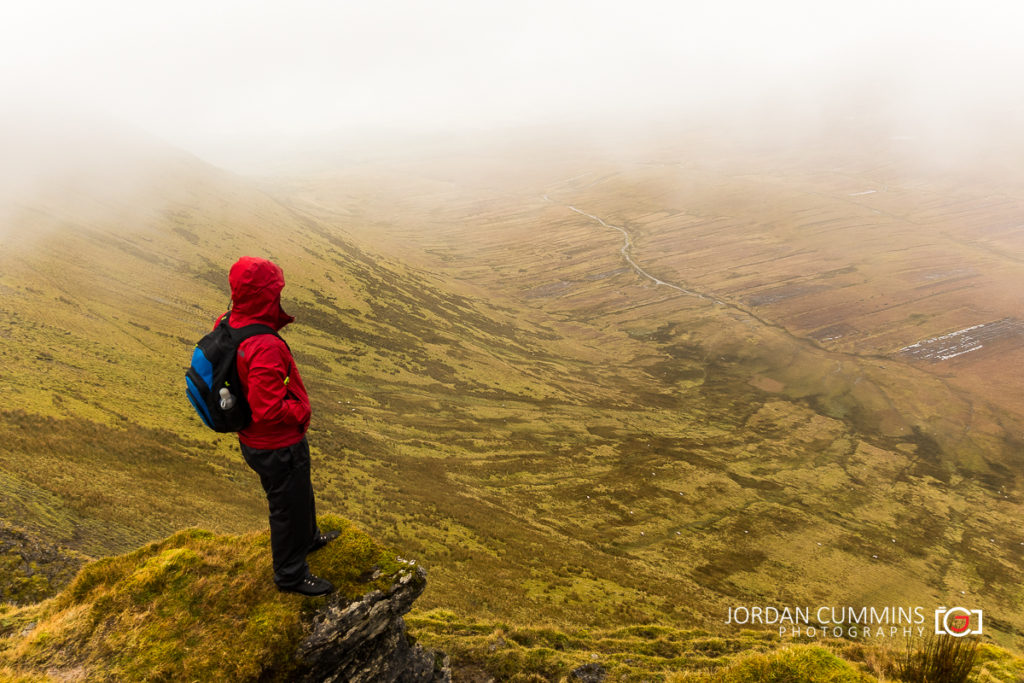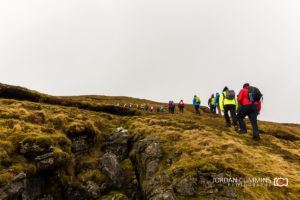 Sligo's 2018 Hiking season kicked off to a glorious start with the second annual County wide Walking Festival. Large numbers of hikers arrived to experience Sligo's expansive landscape with hikers coming to Sligo town from all over Ireland and as far afield as the UK, Poland, the United States, Germany and France. Many confessed to rearranging their travel plans to link in with the festival and with a great turn out of locals the many people visiting Sligo for the first time were treated not only to Sligo scenery but also pure Sligo wit and charm.
On Friday evening eager participants were bundled onto the festival bus at the Riverside hotel in Sligo town and were taken off
into the wilderness on their mystery adventure.We began with a torch lit hike that brought us over the Ox Mountains. It was a magical evening in the hills with the twinkle of the local village lights far below in the distance.
The walks on Saturday and Sunday were graded as either A, B or C. The most experienced hikers were brought out on walks graded as A such as the Royal Peaks and the Sleeping Giant of the Dartry Mountains. These were for experienced hikers and involved greater distances and more elevation.
B walks were for experienced hill walkers or those with a standard of fitness and ability usually gained through regular exercise. These included the iconic tabletop Benbulben Mountain and the Classic Sligo Way.
C-Walkers were brought out to the Gleniff horseshoe on Saturday and to Knocknarea on Sunday. Both were nice 3 hours walk interspersed with snack stops and fascinating facts from Sligo archaeology enthusiast Auriel. The C walks or C-Trails were hosted by Auriel from Seatrails bringing participants on a journey through the hills and history of County Sligo.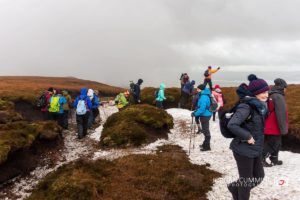 The festival would not have been possible if it wasn't for the epic collaborative efforts that is fast becoming synonymous with how Sligo does business. Package deals provided by the Riverside hotel and other local accommodation made visitors experience all that sweeter and support from additional adventure providers such as Seatrails, Wild Wet Adventures, Terra Firma, Call of the Wild, Riverside Hotel and Feehilys Executive Travel made for diverse and engaging walking tours.
Many were visiting Sligo for the first time and got rewarded with incredible hikes and stunning scenery. Other hikers returned for a second year but chose to do harder walks. The weather was windy but the rain held off as we hiked over the peaks and enjoyed wonderful views of the Wild Atlantic Way and Sligo under moody skies.
We are delighted with the event and are already making plans for next years event. Thanks again to everyone took part and helped out. Check out our website for more information on upcoming events and tours.