Wild Atlantic Way In Sligo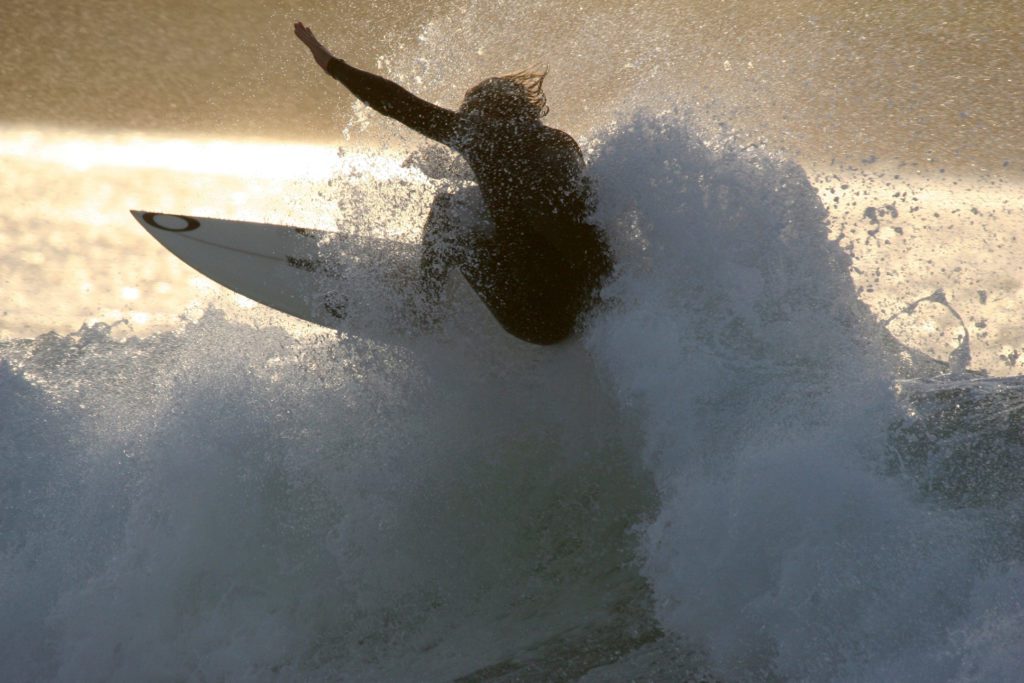 The Wild Atlantic Way is 2,500km of rugged coastline, white sandy beaches and glorious crashing waves. Starting in the Inishowen peninsula in county Donegal and stretching all the way to Kinsale in county Cork, the Wild Atlantic way has boundless beauty around every corner. Watch as birds effortlessly soar and glide over the never-ending coastline, feel the ocean breeze as you stroll sandy beaches and watch over lofty cliffs as the sun disappears behind the calm horizon. Head inland to experience Wild Atlantic Way discovery and signature points and find immersive experiences or relax and renew with some of the Wild Atlantic Way's most tranquil activities. Surf the rugged, unfaltering waves, discover Irelands rich heritage in abbeys and cathedrals or soak in a seaweed bath for ultimate relaxation.
Sligo is known as the Surf Coast because of its soaring waves, windy strands and rolling landscapes. Full of discovery points, Sligo will keep you active yet serene.  Sligo's signature point Mullaghmore is a seaside village and harbour. Stroll the serene harbour and watch as boats bob-by as the majestic Benbulben overlooks. Mullaghmore is known as surfers paradise and find out why by catching a wave yourself or be a spectator – professional surfers travel far and wide to ride these waves which can reach up to 30m high. Watch as the professionals take on some of Europe's best waves with panoramic views of Sliabh Liag as the backdrop. Soak up some history with the intriguing Classiebawn Castle and settle in for some fresh seafood overlooking the harbour.
The Wild Atlantic Way discovery points are comprised of 6 beautiful destinations guaranteed to offer everything from scenic strolls, exhilarating experiences and relaxing repose.
Aughris Head is a discovery point which provides scenic views over Aughris and Dunmoran strand. Enjoy gorgeous views of the Atlantic Ocean with both Sligo bay and Knocknarea in the distance. Take one of several walking routes and find sandy beaches, rugged coastal paths while surrounded by some of Irelands most beautiful birds.
Easkey is a spectacular discovery point comprising of Easkey village which is set along the Easkey River estuary and Easkey Pier. Take the coastal walks along craggy coastline or Easkey River or take in the history of O'Dowds Castle. The castle, built in 1207, stands over 63 feet high and while much of the original structure has eroded overtime, the O'Dowds castle as well as the Easkey Pier are a prominent part of the Easkey discovery point.
Enniscrone is known for its 5km stretch of beautiful beach. The small seaside town of Enniscrone has everything from quaint ice-cream shops to charming hotels. If you fancy hitting the tee stop by the 27-hole links course or if you'd rather relax take a dip in the award winning Enniscrone seaweed baths.
Rosses Point is only a short drive from Sligo town and is backdropped by Sligo Bay and the Dartry mountain range. This discovery point is perfect to amble along Rosses Point beach, pick up a coffee in the quaint Rosses Point Village or tee up at the County Sligo Golf Club.
Strandhill discovery point brings you right to the heart of the seaside village. Pick up an ice cream and watch as brave surfers ride the famous Strandhill waves. Take a walk along the 11km beach or embark on the Killaspugbrone Loop walk and take in the magnificent views of Benbulben, Coney Island, Knocknarea and Sligo Bay. Why not pop into the famous seaweed baths and have a bite at some of the village's food spots.
Streedagh is a 3km stretch of beach steeped in Irish history. The Spanish Armada wrecked three ships along the Streedagh shores in 1588. The linear coastal walk on Streedagh beach stretches along a narrow piece of coastline where parts of these ships can still be seen. As with all Sligo beaches a mountain is never far away, as Benbulben towers overhead.
Take in the Wild Atlantic Way by car and awe at the natural beauty Sligo has to offer. Watch as the coast breaks into rugged rocks and gently rolls onto white sand beaches. As Benbulben towers overhead find ancient history among the megalithic tombs at Carrowmore and Carrowkeel and pop into Sligo town for a coffee and a bite of Sligo's home grown produce (Sligo Food Trail for inspiration) before getting on your way to discover even more of the beauty along Wild Atlantic Way.