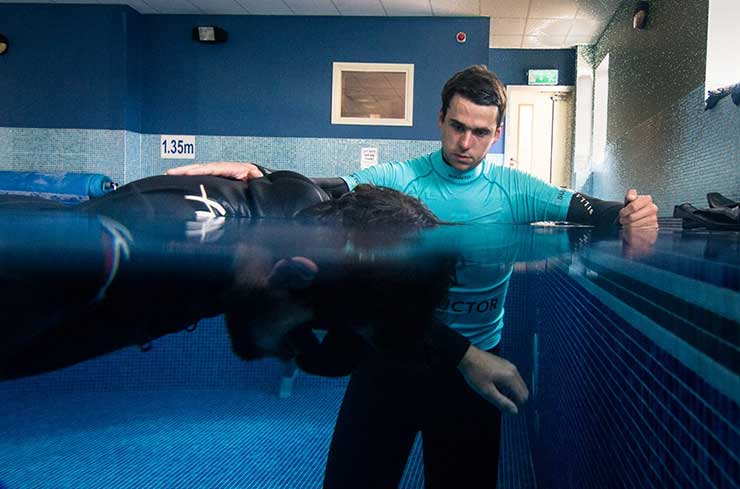 Description
Freediving Surf-vival Course
---
Price: 100 euro (group rates available)
Duration: 1 day course
---
Surf-vival Course:
---
This surf specific freediving course has been designed with some of Ireland's top big wave surfers and freedivers. It provides you with new levels of knowledge, skills and comfort in extreme breath hold situations. This course is run by a fully qualified freediving instructor and is aimed at surfers looking to gain extra confidence in the water. It will teach you to understand your body and the urge to breath. You will learn how to train for increased breath holds and deal with extreme breath hold situations. Join us and discover hidden abilities you never knew you had and much more.
---
Whats involved?
Theory sessions – Equipment and the basics, Breathing,  Physiology and Anatomy, Mammalian Dive reflex, Safety and Rescue, Personal Training and drills, Blackout and more.
Breathing and Stretching Session – Breathing up and abdominal breathing, Final Breath,  Recovery breathing, Stretching, Chest Flexibility.
Pool Session  – Static apnea, Understanding the urge to breath, Contractions, Relaxation, breathhold training, Dynamic apnea with and without fins / Training drills / Breath hold stress training and simulation drills / Safety, buddying and Rescue, Duck diving and much more
Course prerequisites:
To enrol in the Surf-vival Freediver course, an individual must:
Be 18 years of age or older (16 years with parent or guardian consent)
Be able to swim at least 200m non stop
Have completed the AIDA Medical Form
Have completed the Liability Release.